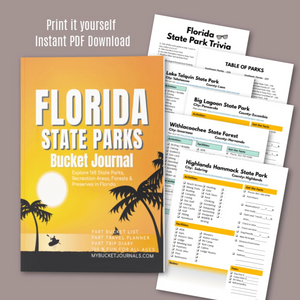 You are a sun-loving Floridian; a traveler, adventurer, and freedom lover who wants to experience your state and remember it.
In this Florida State Parks Bucket Journal, there are pages for each of the 168 state parks, recreation areas, forests, and preserves.
This bucket journal is different. It gives you the ability to create your own unique exploration of whichever state park or historic site you choose.